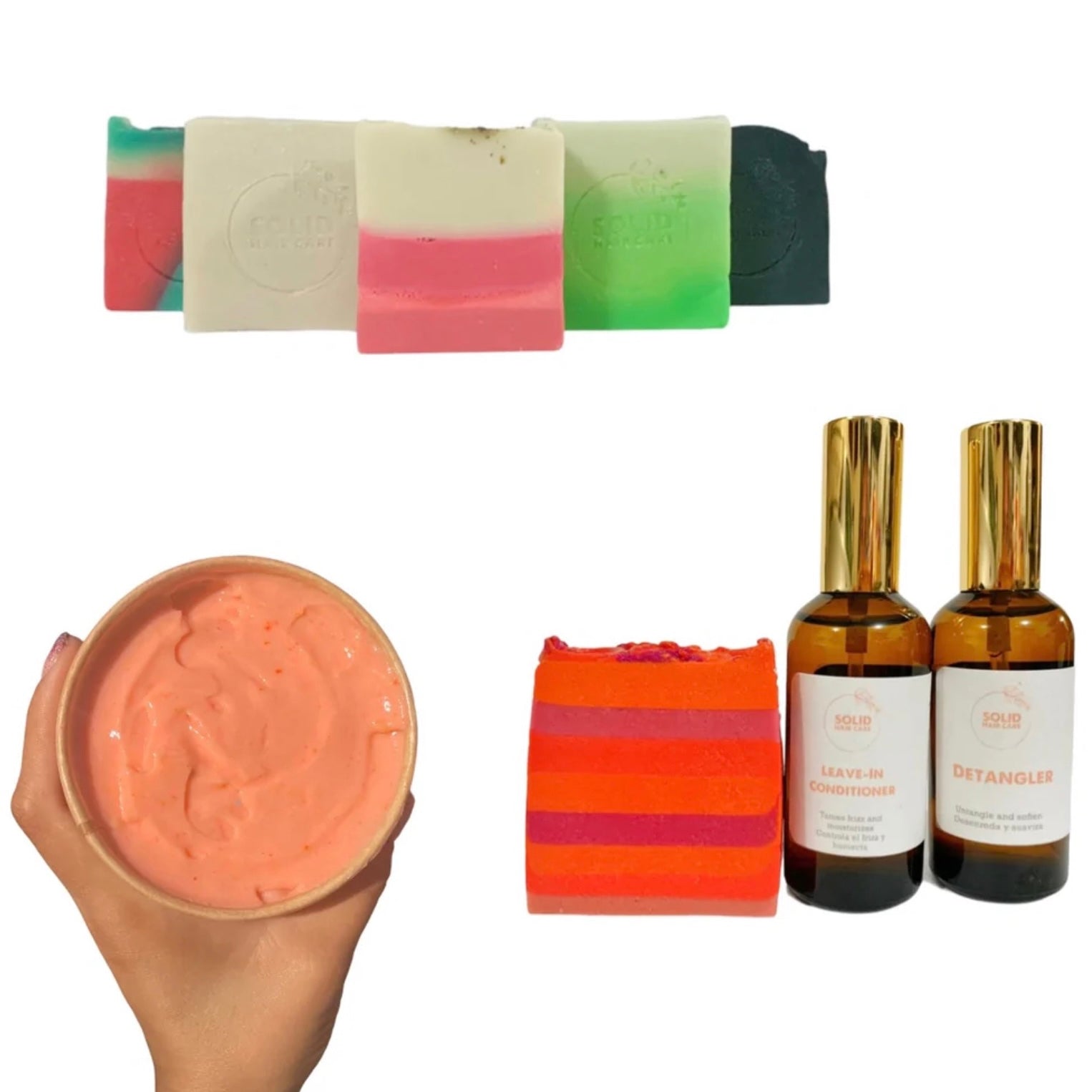 Get Started Kit
Kit includes 5 items:
One (1) Shampoo of preference (Avocado, Charcoal, Coconut & Olive, Coffee Cocoa, Honey Almond, Maple Pumpkin, Peppermint, Purple Keratin, Strawberry Carrot or Watermelon Cucumber)
One (1) Hair Mask of preference (Coconut Lavender, Don't Let Go, Purple Keratin or Ultra Repair)
One (1) Conditioner Bar
One (1) Detangler 
One (1) Leave in Conditioner 
Description of each product available at each product's page.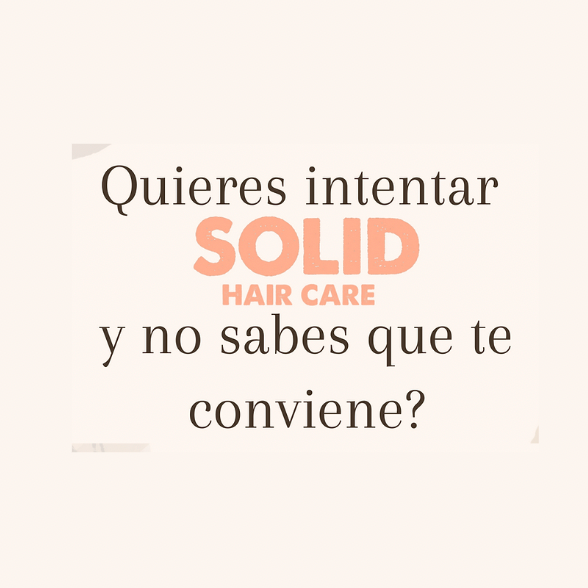 Don't Worry!
Tenemos una Guía!
Ya el get starters kit vienes con el conditioner, leave in y detangled preseleccionados, pero....
COMO SELECCIONAS LA MASCARILLA Y EL SHAMPOO PARA TU TIPO DE CABELLO?
Entra al enlace donde veras explicación paso a paso
Excelentes productos
Encantada con los productos, sus resultados y no menos importante el excelente servicio al cliente!
Confíen en el proceso💖
Quiero lavarme el cabello todos los días😳 ESTOY ENCANTADA🫶🏻 adquiéranlo, no se van a arrepentir!
Amo el olor tan rico que tiene todo!
Lo primero que me cautivó fue el olor, luego también me gustó el empaque. Ya comencé a utilizar los productos. Deseosa de ver mi pelo transformado.