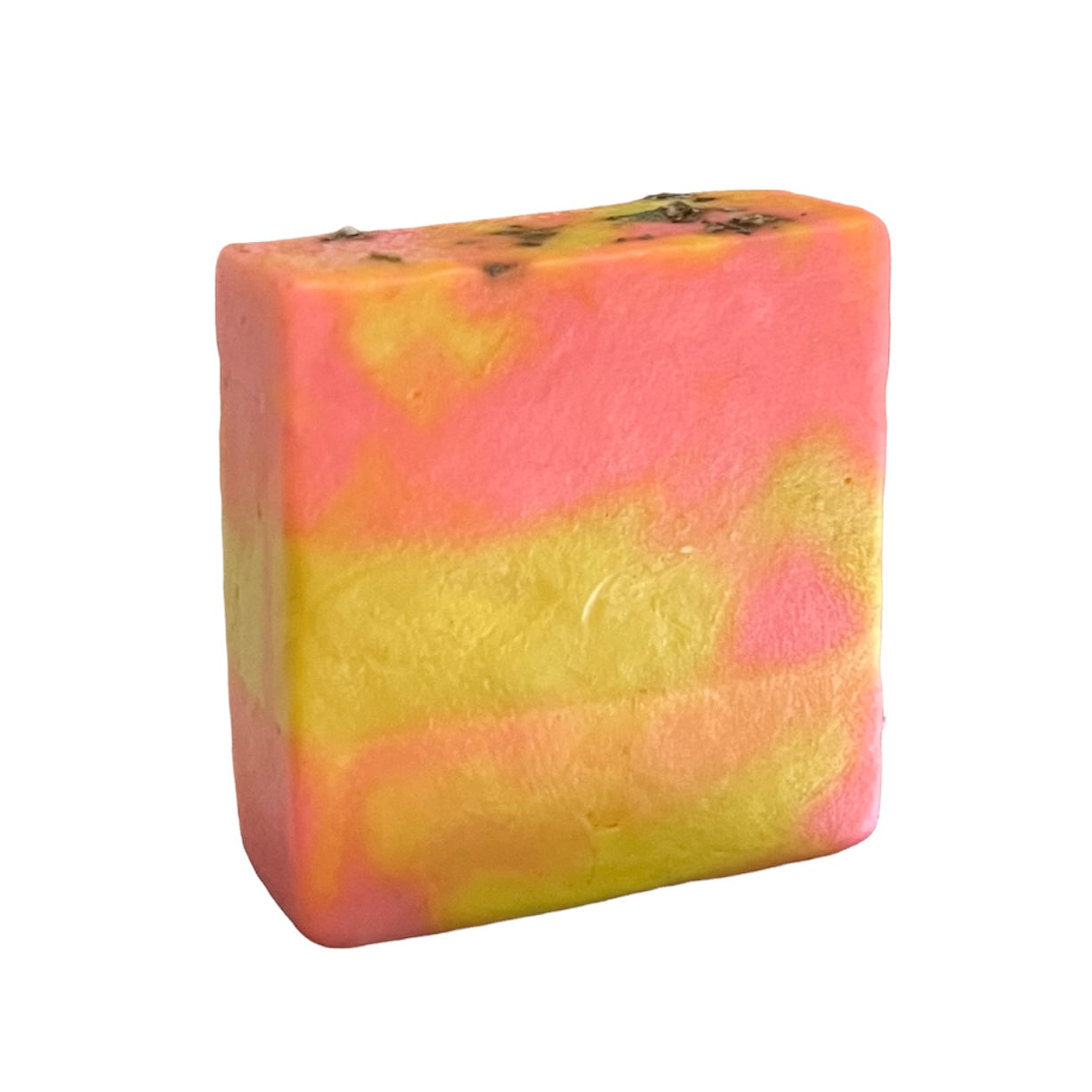 Strawberry Carrot Shampoo Bar
About this Bar:
Tea tree oil can unclog hair follicles and has numerous antimicrobial and antiseptic properties. These properties all benefit the hair and scalp by removing build-up of dead skin cells, oil and products, increasing oxygen and nutrient supply to the hair follicles and treating and protecting the scalp from infections.  Dandruff is caused by an overgrowth of yeast, so tea tree oil's antifungal properties are great for treating it. Packed with Vitamin C, strawberries are extremely beneficial for your hair. They're not only helpful in nourishing your locks but also, have the ability to get rid of any excess oil buildup from your scalp. Magnesium, omega 3 fatty acids and copper present in strawberries are all essential for healthy hair.
Designed to attack dandruff, it include ingredients like turmeric, papaya and carrot. The antifungal and antibacterial properties of turmeric help treat scalp conditions and irritations, such as dandruff, fungus, dryness, and itchiness. The antifungal properties of papaya help control and prevent dandruff as well as being healing. Carrot has antibacterial properties that help against dandruff and relieve symptoms on the scalp.
Ingredients:
Glycerin, Shea butter, Turmeric, Carrot, Papaya Oil, Tea tree Oil, Castor Oil,  Almond oil, Fragrance oils.
All fragrance oils used are non parfum, non chemical, clean & sustainable.
Benefits:
Fights dandruff & hydrates
Hair Type:

All hair types
ALL BARS ARE SULFATE AND PARABEN FREE!!!! 
Clean, sustainable, honest, organic & handmade.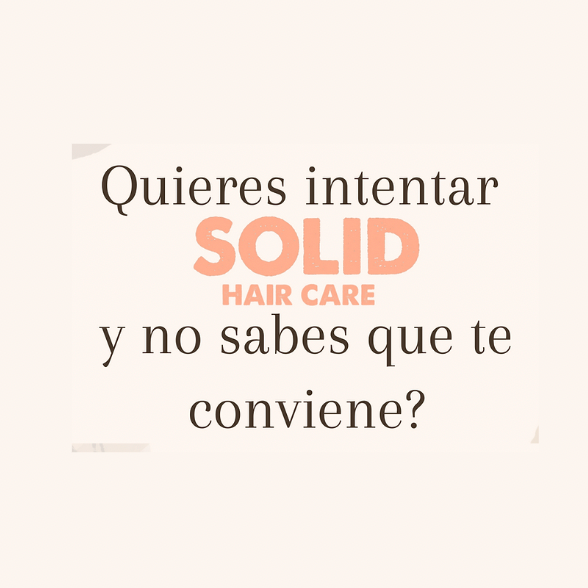 Don't Worry!
Tenemos una Guía!
Ya el get starters kit vienes con el conditioner, leave in y detangled preseleccionados, pero....
COMO SELECCIONAS LA MASCARILLA Y EL SHAMPOO PARA TU TIPO DE CABELLO?
Entra al enlace donde veras explicación paso a paso
Espectacular!
Me encantó como se siente y el olor que deja en mi cabello. Es espectacular!
Amazing!!
Love this shampoo. Smells so good and leaves your hair so smooth. Does an amazing job with dandruff and/or sensitive scalps.
Ese olor uffff!!!
Amo el olor y amo lo limpio que deja mi cuero cabelludo. Es de mis favoritos! 🥰